Here you will find lots of information about JEMAKO products.
Whether it's a cleaning party® in a cosy atmosphere or individual one-to-one advice - I will be happy to advise you with great pleasure and enthusiasm. 
Look forward to a clean home!
Welcome at deSOPSHOP.nl
Discover at www.deSopShop.nl the world of Jemako
We are Gerdy and Dries van 't Veen from desopshop.nl in Kampen. We are active independent JEMAKO distribution partners.
Rest, cleanliness and regularity are important in the life of every person and who doesn't want that. With JEMAKO you will realize that. How: the JEMAKO products stand for cleanliness. Regularity in cleaning has proven to be effective. We miss time in that list. JEMAKO products also stand for TIME SAVING, which gives you your well-earned rest. We say "SIMPLY CLEAN" at JEMAKO.
We give home presentations about JEMAKO products. Hereby you can get acquainted with all products that we have in the range. Do you already know the difference between fabrics and fibers? Or our special cleaning agents.
Our most famous: The windows are lapping, quickly and streak-free with 2 cloths. That with only water, without cleaning agents. It is really possible! So there are many more great products! Let us advise you without obligation.
JEMAKO is the brand for easy, quick and good cleaning in and around the house. Beautiful, environmentally friendly 'ECO plus' and effective products that make cleaning easier and fun again!
We also have a line for the Auto & Mobiel with everything for the car, boat and caravan. What you will be amazed at is our high-quality body care line: the Time-Out module. "Taking good care of yourself and your loved ones" is the motto here.
Do you want more information about the products, product testing? we like to do that on loan test sets. Simply use the fiber cloths or cleaning agents in your own environment.
Or is there a stain that you don't know how to handle? Just order products or does your home presentation look like something? Contact us without obligation! Calling +316-51 56 54 66 is the fastest.
Brilliant results. Good advice.
JEMAKO offers modern and sustainable cleaning solutions "Made in Germany". And not only that: you can always rely on the highest standards in dealing with people and nature.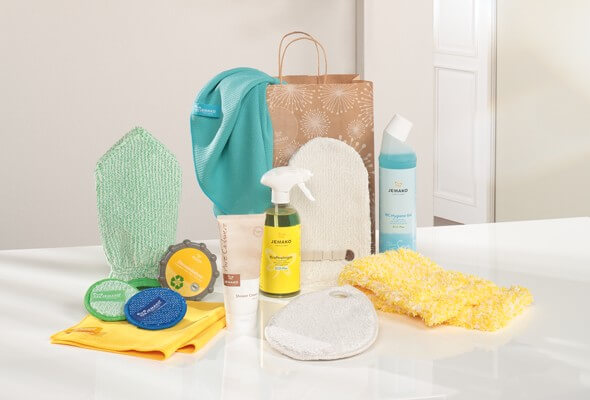 Product quality that convinces
No matter what cleaning problem you have, JEMAKO has the right solution. And for every cleaning party® host, a nice gift on top. What do you fancy? 
Online-Shop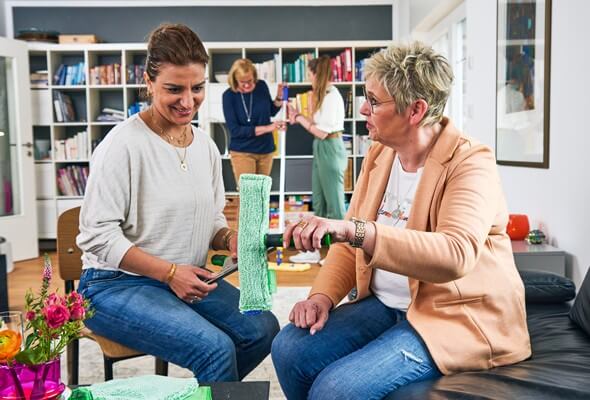 Cleaning party or individual consultation
Exchange tips, clarify questions and try out products together: I will be happy to come to your home and advise you individually within your own four walls. Either during a one-to-one personal consultation or together with your friends, neighbours or family at a cleaning party.
Cleaning party request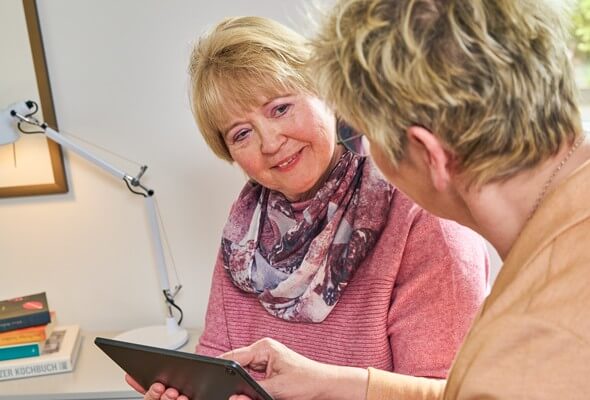 Become part of my team - whether full-time or part-time.
Getting started as a JEMAKO sales adviser is very easy. Together with JEMAKO, I would be pleased to support you on your journey to independence. Regardless of age and education, you will work in a completely flexible and time-independent manner. Feel free to contact me!
Become a sales adviser