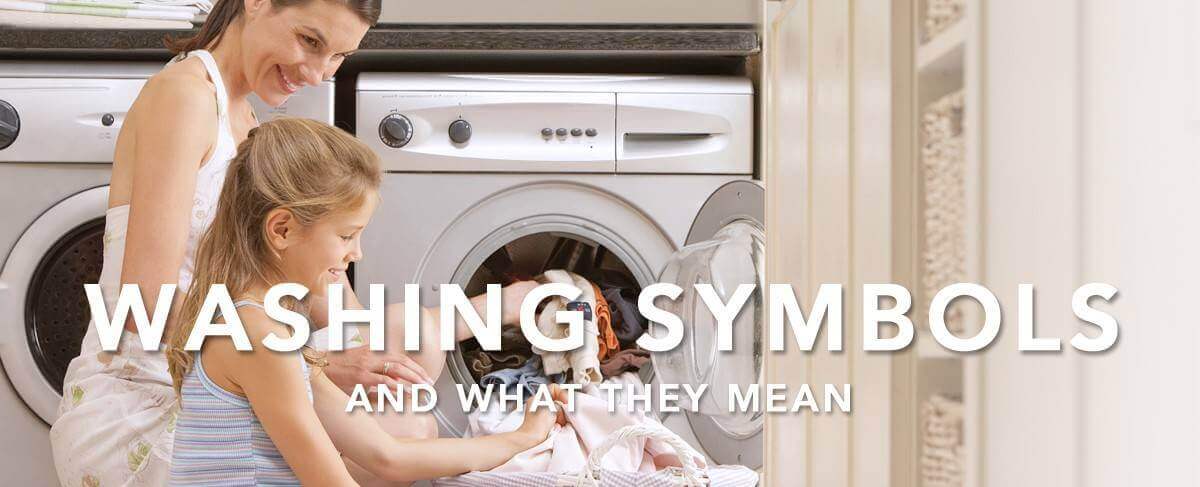 Washing symbols – and what they mean.
Each JEMAKO label contains instructions on how to care for a fibre or a cloth. And what exactly do the symbols mean, for example on the Dry Cloth?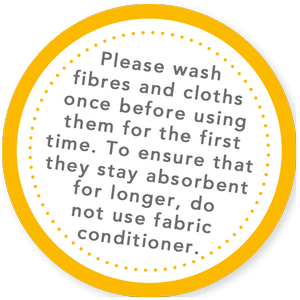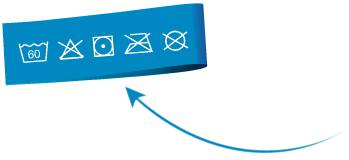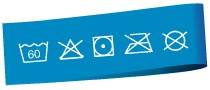 What care do my JEMAKO textiles need? We have compiled some useful tips for you.

Wash the laundry at a maximum of 60 degrees in a normal washing cycle.

If there is a crossbar under the washtub, please clean in a delicate wash. This is particularly gentle on textiles and ensures a longer lifetime.

This symbol shows that, for example, the Dry Cloth must not be treated with bleach. Heavy duty detergents also contain (oxygen) bleach and wash white textiles in particular to make them considerably whiter. The colours suffer somewhat because of this. From a technical point of view, the Dry Cloth and all other JEMAKO fibres and cloths can be washed with both colour and heavy duty detergents.

This symbol allows the use of a tumble dryer. One point in the centre means that gentle drying (reduced temperature) should be used. The reduced heat protects the textiles and ensures a long lifetime.
After the wash, pull the Dry Cloths into shape and allow them to air dry. This works very quickly, saves energy and the cloths stay soft and supple for a long time.
Dish Butler head, CleanStick mini, Make-Up Removal Pads are best washed in the Wash Pouch so that other pieces of laundry are not damaged and small parts are not "lost" in the washing machine.  For a fluff-free wash, also put the cloths and fibres in a Wash Pouch each, for example.

The textile must not be ironed. The Dry Cloth and most of the JEMAKO textile products consist of special, synthetic fibres. They melt at high temperatures and can be damaged or even destroyed by ironing.

With this symbol, the textile must not be professionally chemically cleaned. In our case, this is not even necessary because the JEMAKO products can be washed conveniently at home.
Fluff free: the Wash Pouch protects your JEMAKO products.