---
First-class quality, innovative products, personal consultation and super service – these are just a few good reasons to opt for JEMAKO. 
But there are also many more!
---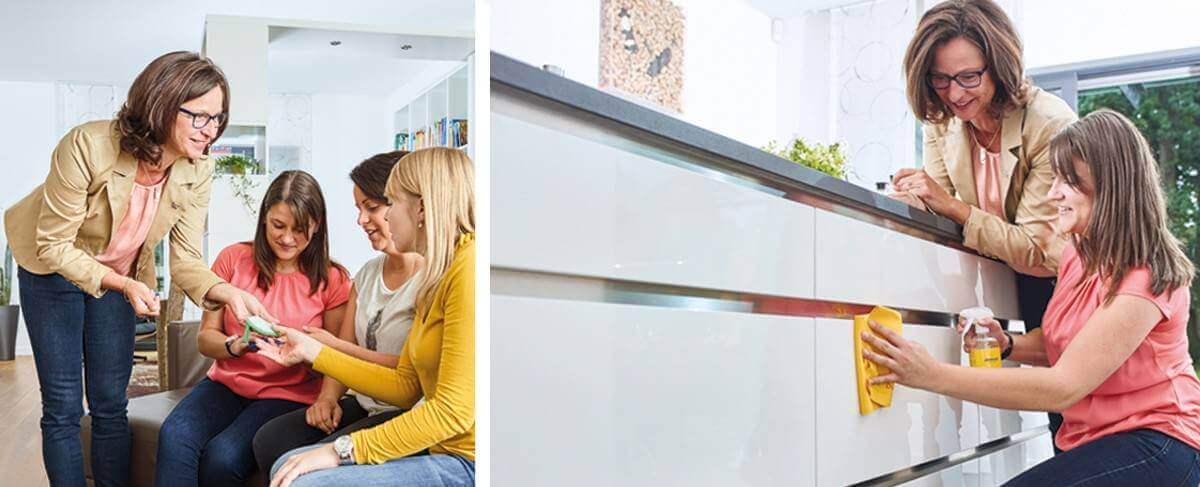 ---
Individual and free:
our consultation in your home.
JEMAKO is always at your side with the right cleaning solution. During a cleaning party or also as part of a personal discussion, we give you competent and completely free advice. The best thing is that you can try out all products on the spot and be directly impressed by the excellent results.
---
Innovative cleaning without compromise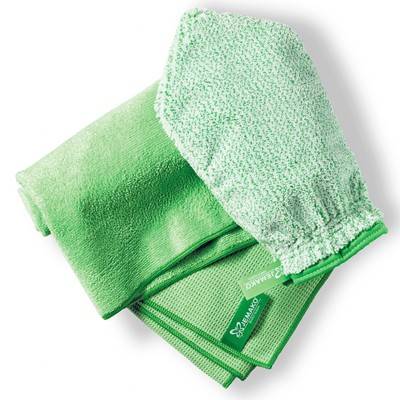 What sets us apart from many other microfibre manufacturers? Quite simply: our products always do what they promise. Thanks to their special characteristics, our products guarantee excellent cleaning power.

At the same time, they are extremely long-lasting so that you will be able to dispense with many conventional cleaning products in future. This protects not only your nerves and the environment – but your purse, too.
See for yourself!
Whether light soiling on sensitive high-gloss surfaces or stubborn encrusted dirt in the bathroom – we have the right cleaning fibre for every area in the house.
For everyday wiping and drying of all surfaces, we offer you the right cloths in many attractive colours.
---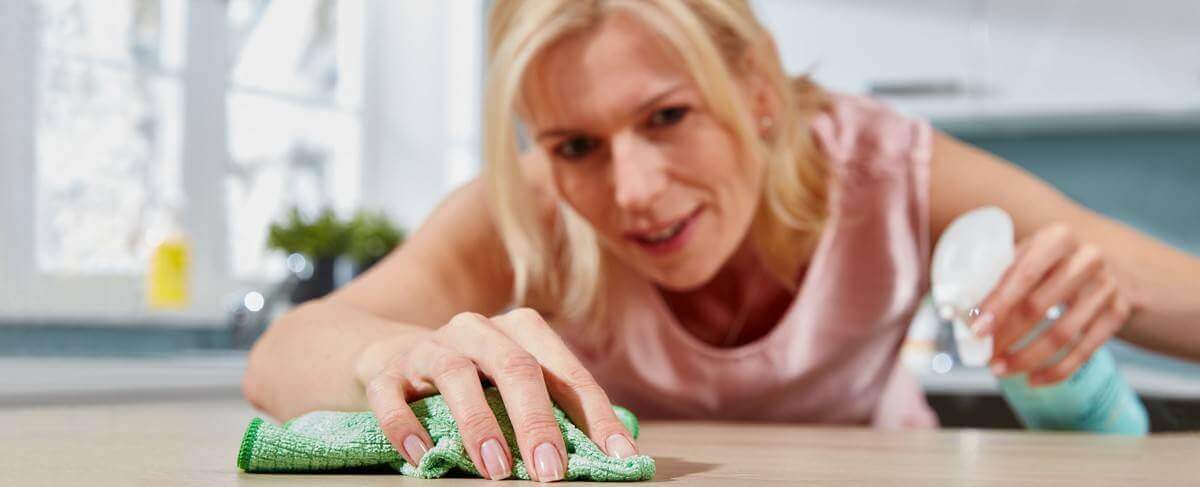 ---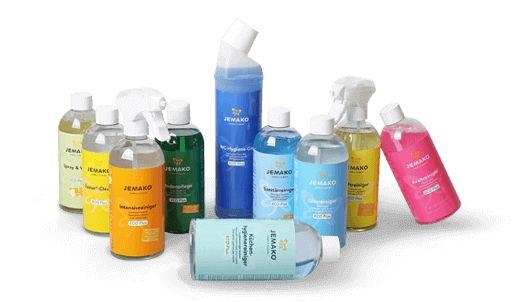 OUR CLEANERS:
THE PERFECT ADDITION!
Economical, effective & eco-friendly
With very persistent, greasy, limescale or oily stains, JEMAKO cleaners are the perfect addition to our fibres and cloths.

For daily cleaning, such as rinsing, wiping or bathroom hygiene, we have a comprehensive range of cleaners at your disposal. These products, which have been awarded the ECO Plus Label, are particularly gentle on the skin and eco-friendly. Here you can see exactly what is behind this ECO Plus promise.

Do you need a specialist for intensive limescale or stain removal, for example, or would you like to give your stainless steel surfaces a high gloss finish? Then you have also made the right choice with JEMAKO.
---
Dou you have a specific cleaning problem?
Our product compass provides you with intelligent cleaning ideas and many tips and tricks. Tricks around cleaning, wiping and stain removal.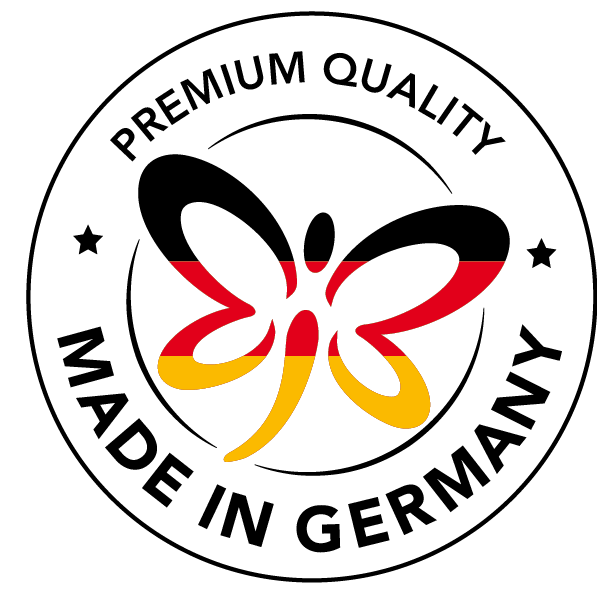 TOP QUALITY MAKES THE DIFFERENCE!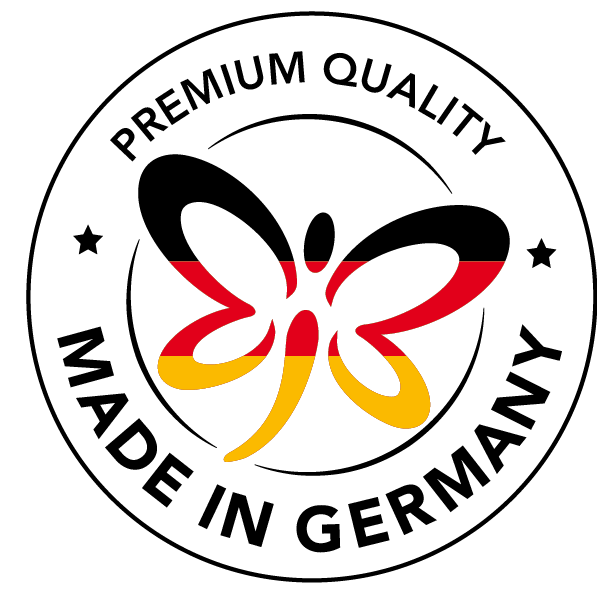 For us, made in Germany is not just a designation of origin – for with more than 80% of our articles produced in Germany, top quality is guaranteed. Day after day, we passionately put all our energy into our work – and thus not only ensure excellent product quality and safety but are also always aware of our responsibility to our customers, employees and the environment.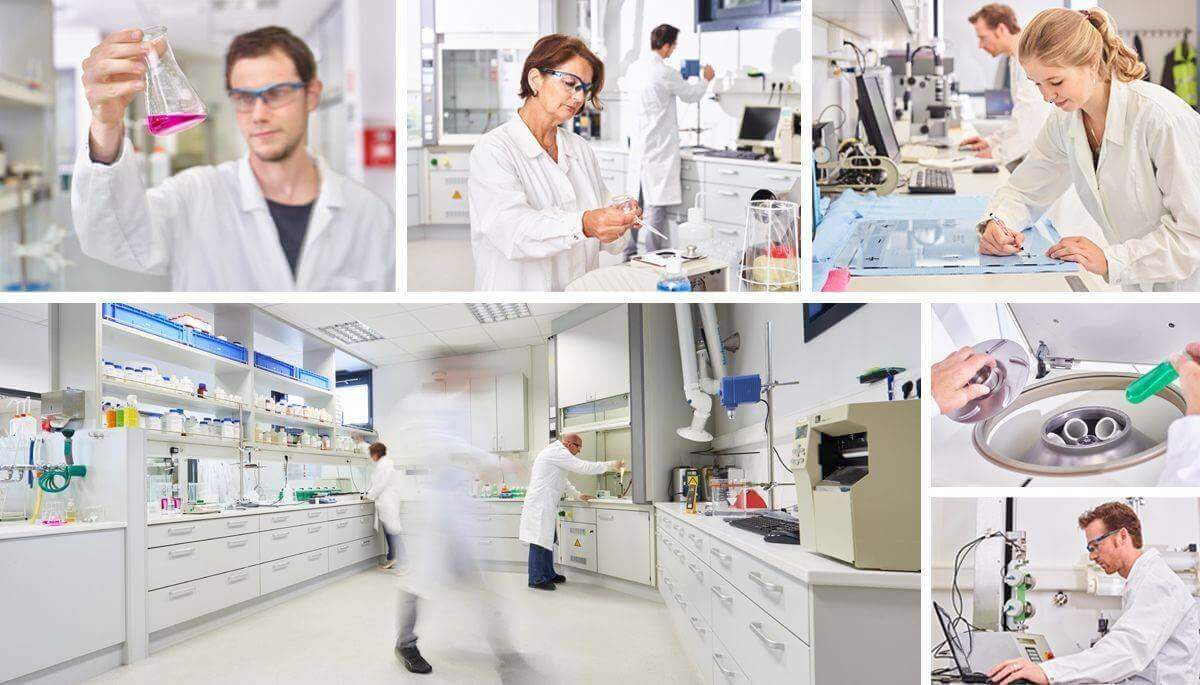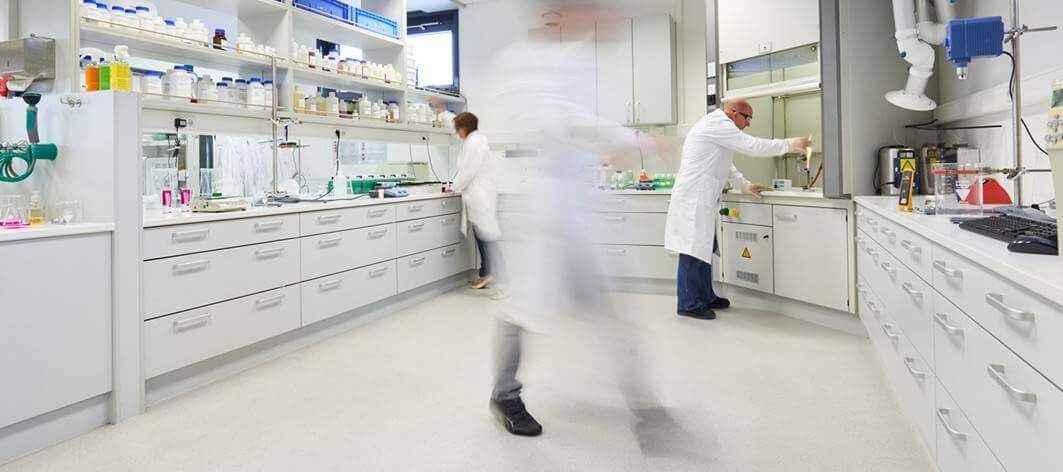 ---
FROM THE IDEA TO THE FINISHED PRODUCT –
EVERYTHING FROM A SINGLE SOURCE!
All products that you can buy from our sales advisers are developed by JEMAKO in-house at our site in Rhede. Our employees design and research on the basis of scientific methods in our own laboratories. Outstanding quality and practical benefit always have priority. This makes it possible for us to develop unique innovations and puts us head and shoulders above other manufacturers of cleaning articles. Our products are also continuously being developed. You can therefore rely on always achieving the best cleaning results with JEMAKO.
---

ENVIRONMENTAL PROTECTION WITH JEMAKO

The excellent ECO Plus Cleaners are particularly user and eco-friendly – while maintaining full cleaning power. Find out about the many advantages.
Strong against dirt – gentle on the environment. Everyone benefits from our ECO Plus Cleaners!
 PARTICULARLY ECO-FRIENDLY

ECO Plus Cleaners are highly biodegradable and have extremely low toxicity vis-à-vis water organisms.

All surfactants (active washing substances) used in our ECO Plus Cleaners must fulfil special requirements for biodegradability. These are ascertained in various tests and generally carried out directly by the manufacturer. Before we use a surfactant, the supplier must provide confirmation that all tests have been completed with a positive result. 
For determining toxicity vis-à-vis water organisms, all ingredients of the ECO Plus Cleaner are checked using several criteria. These include, for example, degradability and the long-term toxicity of the substance in the environment. The limit values defined in advance must not be exceeded.

To protect people and the environment, we avoid certain ingredients.

There is a range of substance that are not used in ECO Plus Cleaners due to their properties. These include raw ingredients or scents that are damaging to the environment and especially to human health.

Note: ECO Plus products are not labelled as containing toxic ingredients. Any product requiring this labelling cannot have an ECO Plus Label – even if it fulfils all the other criteria.

POWERFUL & GENTLE AT THE SAME TIME

We offer you top cleaning success with maximum eco-compatibility.

Thanks to the high mechanical performance of our fibres, a low dose of the ECO Plus Cleaner is enough to achieve optimal cleaning success – this saves money and protects the environment.

Furthermore, the usability of all our cleaners is extensively tested whereby they must achieve special pre-defined cleaning targets. In this way, we ensure that you also really get what you demand from our products: the best quality and efficacy. 

With us there is no deceptive packaging.

We calculate the optimal weight/use ratio for all bottles and canisters of the ECO Plus cleaners. Among other things, this consists of the filling quantity, the specified application concentration and the package weight of the cleaner. The ECO Plus Cleaners are also offered in various refill containers. This not only saves unnecessary waste but also protects your purse. Only for our WC Hygiene Gel have we made a conscious decision not to offer refill containers, for reasons of hygiene and to protect the end user.

Also important: Our cleaner bottles consist of a high proportion of recyclate from PET bottles, such as water bottles.

PROVEN AS SKIN COMPATIBLE

The very good skin compatibility of all cleaners is dermatologically approved.

Our ECO Plus Cleaners have all been tested by an independent body. It confirms that no irritations or allergic reactions are to be expected on human skin when using the cleaner.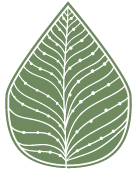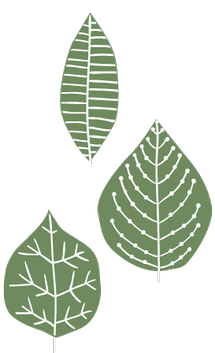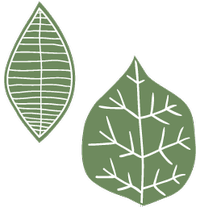 ---
These companies are convinced!
We are proud that well-known companies confirm the excellent quality of JEMAKO for the cleaning and care of their products.
---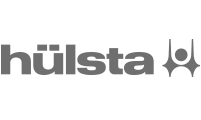 The furniture manufacturer from Westphalia confirms that our products care for and clean highly polished surfaces in a manner that is particularly gentle on the material.
The Lemon Balsam undergoes regular inspection by SCHOTT AG, the market leader in the field of ceramics.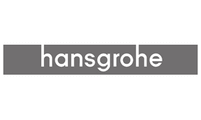 After extensive tests, the company Hansgrohe unreservedly recommended the sanitary cleaner for cleaning bathroom fittings.
---