Here you will find lots of information about JEMAKO products.
Whether it's a cleaning party® in a cosy atmosphere or individual one-to-one advice - I will be happy to advise you with great pleasure and enthusiasm. 
Look forward to a clean home!
Grüezi, Welcome
As a long-standing, convinced user of the JEMAKO quality products in the private as well as in the business area, I am happy to inform you about the various possible uses in the following areas:
Kitchen, bathroom, living room, windows, floors, car & mobile and TIMEOUT.
JEMAKO cleaning products for private and commercial use are characterized by their exceptionally high quality, their environmental compatibility and effectiveness.
The TIMEOUT care concept includes high-quality body care products that have been specially developed for the individual needs of the skin.
If you have any questions about the JEMAKO product range or TIMEOUT products or do you need any advice, please do no hesitate to contact me.
After registering, you can conveniently order all items, free of shipping costs from an order value of CHF 40.00, via the online shop.
To register:
Enter your name, address, telephone, email address etc. correctly and click on the "Register" button.
Immediately afterwards you will receive an email from JEMAKO with a link that you must click (verification of your email address!). Pay attention to the spam folder!
Then your registration is completed and only now your order can be done!
Note: Promotional offers (newsletter) or direct delivery from JEMAKO are only available if you have ticked the appropriate checkbox in your online shop account.
Your JEMAKO sales partner
Verena and Kurt Meier
Brilliant results. Good advice.
JEMAKO offers modern and sustainable cleaning solutions "Made in Germany". And not only that: you can always rely on the highest standards in dealing with people and nature.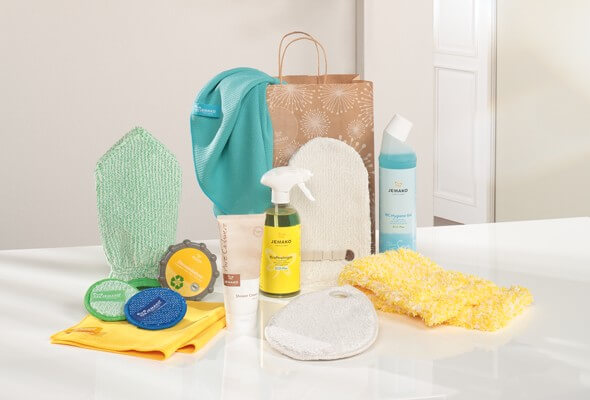 Product quality that convinces
No matter what cleaning problem you have, JEMAKO has the right solution. And for every cleaning party® host, a nice gift on top. What do you fancy? 
Online-Shop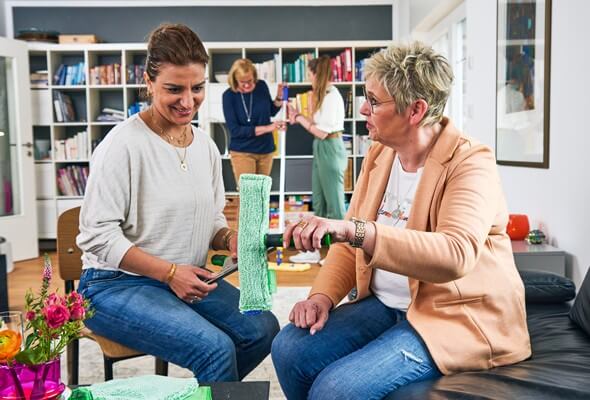 Cleaning party or individual consultation
Exchange tips, clarify questions and try out products together: I will be happy to come to your home and advise you individually within your own four walls. Either during a one-to-one personal consultation or together with your friends, neighbours or family at a cleaning party.
Cleaning party request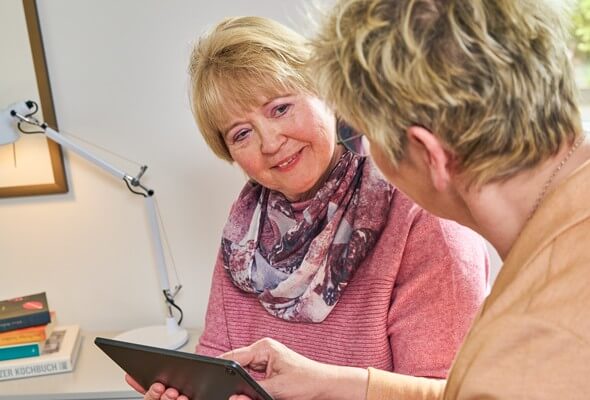 We are a great match
Become part of my team - whether full-time or part-time.
Getting started as a JEMAKO sales adviser is very easy. Together with JEMAKO, I would be pleased to support you on your journey to independence. Regardless of age and education, you will work in a completely flexible and time-independent manner. Feel free to contact me!
Become a sales adviser